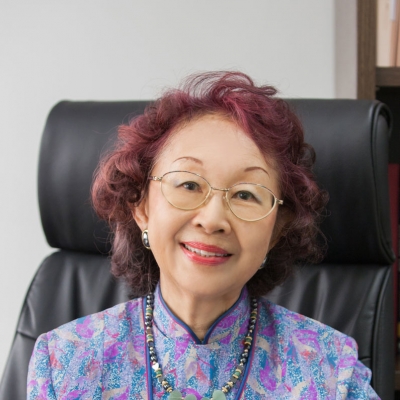 Admitted as an Advocate & Solicitor,
The Supreme Court of Singapore 1968
Also Admitted as an Advocate & Solicitor,
The High Court of Malaysia
Bachelor of Laws Degree,
The National University of Singapore 1967
Honours Second Class Lower Division
Mrs Yong Whee Choo
(Tan Whee Choo)
Senior Consultant of WNLEX LLC.
Mrs Yong Whee Choo graduated from National University of Singapore in 1967 and was called to the Singapore Bar in 1968. She commenced legal practice with Rodyk & Davidson shortly thereafter and was the Senior Partner of Rodyk & Davidson in 1994 up to her retirement.
Mrs Yong is currently a Commissioner for Oaths and Notary Public. She is called to the Malaysian Bar and maintains good relations and contacts with Malaysian counterparts. For many years, she was appointed by the Chief Justice as Member of the Law Society Inquiry Panel to investigate into the conduct of Singapore lawyers and making recommendation to the Law Society Council. She regrettably declined to continue the appointment in recent years due to work constraints.
Mrs Yong is currently Senior Consultant of WNLEX LLC. She joined the firm at its inception in 2013. Mrs Yong has been in real estate and conveyancing practice for more than 40 years.
Her wealth of real estate and conveyancing experience includes the following areas:
Representing the major local banks and also foreign / offshore banks in retail / corporate lending, preparing security documentation in connection thereto and advising / reporting and ensuring all requisite documents, title deeds and loan documents are in order before loan disbursement.
Acting in the sale and/or purchase of residential, commercial and industrial properties in both the primary and resale markets of completed properties as well as properties that are under construction including mixed developments. Representing banks in financing / refinancing for Housing loan, Bridging loan and Term loan and redemptions (total or partial) of mortgaged/charged properties; attending and ensuring on stamping of all documents related to the transactions, submitting application for stamp duty remissions, registering SLA instruments, caveats for Purchasers and Banks, ensuring all searches are conducted, registering of charges @ ACRA and ensuring the time limits are complied with.
Drafting of Power of Attorney / agreements / memorandum/ testamentary deeds & documents and advice on Wills & Probate-related matters including registrable instruments involving deceased estate matters.
Applications for replacement of missing title deeds, subdivision of parent title/ issue of separate titles, amalgamation of land lots, representing developers in their projects and Project accounts, liaising with Controller of Housing and government / statutory boards and other miscellaneous property related matters, handling HDB sale and purchase of residential / commercial units, handling sale / purchase and mortgage of JTC properties, handling cases involving CPF withdrawals, handling divorce-related sale and purchase transactions.
Handling landlord /tenant related matters and disputes, drafting of memorandum / agreements / advice / opinions.