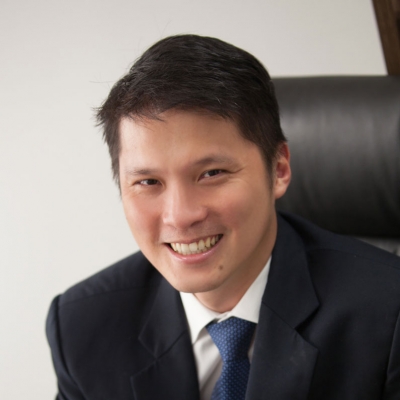 Admitted as an Advocate & Solicitor,
The Supreme Court of Singapore 2001
Bachelor of Laws Degree,
The National University of Singapore 2000
Honours Second Class Upper Division
Kelvin Lee
Director in Heading
the Litigation and Dispute Resolution Practice Group.
Kelvin Lee is a Director of WNLEX LLC heading the Litigation and Dispute Resolution Practice Group.
He was formerly the head of the litigation department in a medium-sized law firm before setting up WNLEX LLC with 2 other directors.
Born and raised in Malaysia, Kelvin came to Singapore and studied in Raffles Institution under the prestigious ASEAN Scholarship programme, where his excellent academic track record earned him the Raffles Merit Award in 1993. Kelvin obtained his law degree from the National University of Singapore in 2000 with a Second Upper Class Honours and has since immersed himself in contentious litigation work.
He has a wide range of experience in litigation matters and has had conduct of numerous cases in the Subordinate Courts, High Court and Court of Appeal, many of which have been recorded in the Singapore Law Reports as leading cases. Never content to limit his scope of legal practice, Kelvin's practice includes Civil Commercial Litigation, Insurance Law and Family Law.
Kelvin has also shown a flair for Family Law and has built a strong practice in all aspects of divorce and matrimonial disputes. He is sensitive to the unique needs of clients faced with complex and emotionally draining disputes. He has also established a niche practice of acting for the underdog against in difficult cases and against formidable opponents.
His experience includes the following:-
Being part of a team of solicitors who acted for a large insurance company embroiled in a complex arbitration against 21 other local and overseas insurance companies in Singapore. The dispute involved questions of contract law which would have ramifications across the insurance industry in Singapore. Kelvin was actively involved in legal research, drafting of written arguments and brainstorming with the team.
Advising a local businessman who had been swindled by a serial conman. Through concerted action involving the police and speedy High Court injunction applications, the client was able to recover a significant portion of the assets lost before they could be dissipated.
Acting for a client in divorce proceedings whereby difficult questions of jurisdiction and forum appropriateness arose given that the spouse had commenced various applications overseas in order to thwart the legal proceedings in Singapore. This was the first time the High Court in Singapore had to consider the effect of an order by a foreign court for Restitution for Conjugal Rights, as such rights are not available under Singapore law.
Advised a local listed company on the ramifications of the breakdown of a joint venture and provided a strategy for the unraveling of the joint venture.
Advised a local company in a multi-million dollar shareholders' dispute involving operations in China.
Acted for Pacific Rim Industries Inc., the proprietors of the mark "Emilio Valentino", who faced opposition to their trade mark registration in Singapore by the owners of the "Valentino" mark, who alleged bad faith and similarity of marks. Kelvin had conduct of the matter when it went up for appeal in Singapore's highest court, the Court of Appeal, and successfully resisted the Appellant's appeal. We had to deal with novel issues of law on the meaning of "bad faith" in the context of a trade mark application.
Acted for a local medical practice in a trade mark infringement case where the concepts of dilution of trade marks by blurring or tarnishing, (concepts established under US copyright law), were duly considered.
Acting for a remisier in a claim against a stockbroking company. The matter went up for appeal to the Court of Appeal and has become a leading case in Singapore on the issue of implied terms and "good faith" in commercial contracts.
Advised a local company whose consultant had left the employment of the company and taken some confidential information. We were able to obtain an injunction on an urgent basis and prevented the former consultant from using that confidential information in his overseas operations and effectively halted acts which would have been very detrimental to the business of the clients.
Advised clients in relation to a contentious entry and search order (commonly known as "Anton Piller Orders" or civil search warrants) and dealt with issues of privacy and confidential information as well as the protection of rights in relation to such information.
Acted for a minority shareholder who commenced legal proceedings in the High Court under the minority oppression provisions of the Companies Act (Cap 50) to stop resolutions passed by the majority shareholders which were oppressive and/or unfair.
Publications and Speaking Engagements
Speaking at seminars and giving talks on various topics such as Copyright Enforcement, Family Law, Probate and Administration.