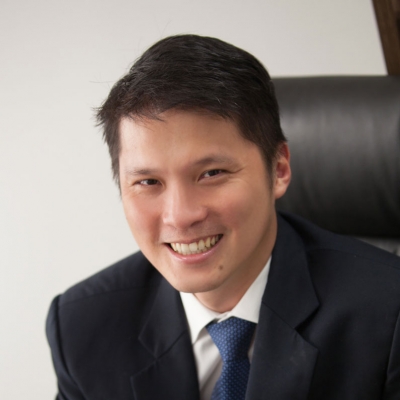 Admitted as an Advocate & Solicitor,
The Supreme Court of Singapore 2001
Bachelor of Laws Degree,
The National University of Singapore 2000
Honours Second Class Upper Division
Kelvin Lee
DIRECTOR
Kelvin is one of the founding directors of WNLEX LLC. He leads the Litigation and Dispute Resolution team.
His practice is varied and complex. Be it in the Supreme Court, State Courts or the Family Justice Courts, Kelvin's robust problem-solving skills put him in good stead.
Kelvin's depth of experience extend to complex commercial cases involving intellectual property, minority shareholder disputes and oppression claims, trusts and equity issues and contentious matrimonial work. Kelvin's approach is simply this – we first try to settle the case amicably to save time and costs, but if you want to litigate we will be more than up for the fight.
Kelvin appears regularly in the Court of Appeal. Some of his recent successes there are reported in the law journals owing to the important points of law involved. They include the following:-
He acted for the successful appellant in a landmark case where the Court of Appeal clarified the legal concept of "burden of proof" in a civil case (SCT Technologies Pte Ltd v Western Copper Co Ltd [2015] SGCA 71)
He successfully represented an ousted director in regaining control of the conduct of a legal action commenced by the company. The Court of Appeal agreed with him that it was unlikely that the remaining directors would prosecute the action diligently. This is now regarded as a leading case in relation to s 216A Companies Act (Chong Chin Fook v Solomon Alliance Management Pte Ltd and others and another matter [2017] SGCA 5)
He successfully persuaded the Court of Appeal that his client was entitled to the return of his 1/3 share in a property valued at $5 million which the client had transferred to his brother some 30 years earlier. This is now one of the leading cases in the area of property law (Chia Kok Weng v Chia Kwok Yeo and another [2017] SGCA 54).
He successfully resisted the appeal concerning trademark registration of "Emilio Valentino" and the Court of Appeal clarified the legal concept of "bad faith" in the area of intellectual property (Valentino Globe BV v Pacific Rim Industries Inc [2010] SGCA 14). His reported cases in family law include BGT v BGU [2013] SGHC 50, a leading case for relocation in divorce cases as well as Fong Wai Har v Seah Boon Chai and another [2016] SGHCF 4 which was a contentious case involving a multitude of assets in various jurisdictions.
DID: 6500 0730
Email: kelvin@wnlex.com.sg