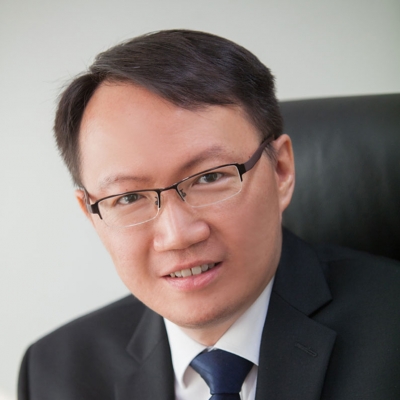 Admitted as an Advocate & Solicitor,
The Supreme Court of Singapore 1997
Bachelor of Laws Degree,
The National University of Singapore 1996
Honours

Wilson Tan
Associate Director
Litigation and Dispute Resolution Practice Group of WNLEX LLC
Wilson Tan is an Associate Director in the Litigation and Dispute Resolution Practice Group of WNLEX LLC.
Called to the Singapore bar in 1997, Wilson has a wide range of experience in dispute resolution ranging from the conduct of trials in the High Court and State Courts, to arbitrations and mediations.
Meticulous in nature, Wilson has a strong ability to navigate through volumes of details such as in construction matters. He began his practice with a firm specializing in Construction law, before moving to other law firms and a statutory board, where he was involved in a range of practice from Family and Contract law to prosecution work. The aptitude for connecting with the man in the street and professionals alike is an asset that helps clients bring an expeditious resolution to their matters at hand.
Wilson's down-to-earth approach in finding the most efficacious way to resolve disputes has won the trust of his clients. Always mindful of the needs and interests of the clients, he is able to steer through the complex maze of facts and relationships in cases to deliver the best possible outcomes.
His experience includes the following:-
Lead counsel for a main contractor in two High Court trials.

Part of a team of lawyers who represented a main contractor in arbitration with the developer of a high-rise residential property in Singapore.

Assisted the lead counsel for a contractor in a High Court trial involving a large property development in Singapore.

Represented a contractor, a developer and a businessman in various mediations at the Singapore Mediation Centre.

Acted for a home owner in a Strata Title Board matter involving water seepage.

Represented clients in other trials at the High Court and State Courts, arbitrations and mediations involving contractual and other kinds of disputes.

Advised clients in the interpretation and drafting of construction and other kinds of contracts.

Acted for landlords and developers in lease and other property-related disputes.
Handled Insolvency law work pertaining to bankruptcy and winding up proceedings, including an application for appointment of a private liquidator.

Represented clients in applications for appointment of deputies in mental capacity proceedings.

Acted for clients in Family law cases, including mediation relating to custody, care and control of children, as well as maintenance and assets.

Handled probate and administration work, including appropriate applications in the High Court.

Represented accused in Criminal law work in charges involving theft and other offences.

Spoke and taught at seminars and night classes on construction law, wills and lasting powers of attorney.

In a volunteer capacity, Wilson serves as a Vice President of the Boys' Brigade in Singapore, an IPC-registered charity and a youth uniformed-group organisation in Singapore.